Dear Colleague
During the course of the last 30 years the way we practice dentistry has changed dramatically. The paradigm shift in restorative and conservative dentistry is very obvious. Periodontics, preventative dentistry and in the last 20 years, implantology, are responsible for much of this…
At Centre for Aesthetic Periodontics and Implantology Ltd we are at the forefront of these advancements. We pride ourselves on our number of successfully treated patients, on their improved quality of life, and on the number of patients that we have participating in our supportive periodontal programme. A combination of our high specification equipment and treatment philosophy has allowed these accomplishments.
We are known as caring and considerate professionals with a high standing in the dental community who spend a considerable number of weeks every year on postgraduate education and research – not only
on building our skills, but also on educating our colleagues (dentists and hygienists alike). It's important to us to develop a good working relationship with our referring colleagues and utilise a "team approach" to patient care.
Join us in the revolution and discover the advantages of working together for the benefit of our patients. None of us alone are as good as all of us together!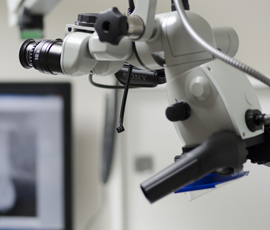 Pedja Pavlovic
Specialist in Periodontics, ITI Fellow
It goes without saying that we use the latest microsurgical techniques (loupes and microscopes), pressure sensitive periodontal probes, digital X-rays and photography, CT scanner and the latest instrumentation for non-surgical and surgical treatment. All this is to be expected from a dedicated specialist practice.
Our promise to you
The aim of our clinic is to provide a comprehensive specialist management package which includes a wide range of diagnostic treatment planning & surgical services in periodontics, implant dentistry, restorative dentistry and endodontics.
It is the strict policy of the Practice that only the treatment prescribed by the referring practitioner will be carried out by the CAPI Specialist. Under no circumstances will our clinicians carry out any treatment outside of the terms of the original referral instructions without obtaining prior consent from the referring clinician.
Referring practitioners are encouraged to interact with CAPI during the course of their patient's treatment. Please inform us prior to treatment
commencing if you wish to participate so that all necessary arrangements can be made.
What to expect from us
Open and continuing communication
We aim to contact your patient within 48 hours
You and your patient will receive a written report of the findings from the initial examination, including prognosis and proposed treatment plan.
We ensure that all costs are agreed and discussed with your patient before treatment commences
You will receive a final report when active treatment has been completed
You will receive a letter when the patient has been referred back to your Practice for restorative care
We will discuss with you the recall schedule and agree with you where the patient will be seen for these visits
You will receive additional communication, verbal or written, as needed