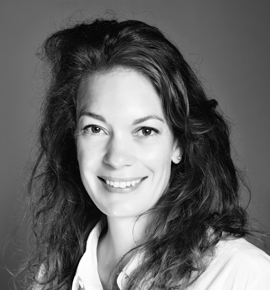 Prue Preston
Dental Hygienist/Therapist
Diploma in Dental Hygiene and Therapy RCS Eng 2015, Qual- National Certificate NEBDN 2010
GDC No. 194210
Prue has been involved in dentistry since 2000 when she began a degree in dental technology at the University of Otago, New Zealand. She was awarded the Dental Technicians Board of New Zealand Prize in her final year and began work as a dental technician fabricating crowns and bridges. She settled in the U.K. in 2007 and took up dental nursing in a busy central London practice.
Prue undertook further training as a Hygienist and Dental Therapist at Kings College Hospital. She enjoys the challenge of complex periodontal cases and working with patients to improve habits and behaviours around oral health. She sees her patients as individuals and tailors her treatment approach accordingly. Prue also sees children at the Practice in her capacity as a Dental Therapist.
Outside of work, Prue loves to travel and the outdoors, and is getting back into scuba diving.
Prue has done voluntary dental work in Tanzania over a number of trips where she has worked with several orphanages and the dental charity Bridge2Aid. She established Smiles and Hopes Tanzania, part of the Global Child Dental Fund aid programme. She delivered dental and medical supplies to the orphanages and provided oral health education. Prue was recognised for this and awarded Colgate Unsung Hero in 2012 which included a £5000 grant to further fund the project.