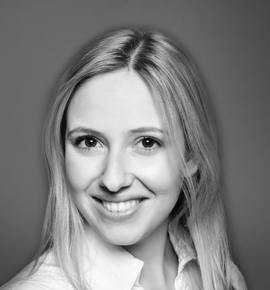 Helen Spencer
Dental Hygienist
Combined Diploma in Dental Therapy & Hygiene RCS Eng 2009, Qual- Cert Proficiency in Dental Surgery Assistant Lond 2006
GDC No. 121532
Helen Spencer started her dental career training as a Dental Nurse in 2005, when she worked at The Eastman Hospital . She then under took her training as a Dental Hygienist and Therapist and qualified from The Eastman Dental Institute with Distinction in 2009.
Helen works dually as a Dental Therapist at the Royal London Hospital and a Dental Hygienist and has worked alongside Dr Pavlovic since 2012, treating advanced periodontal cases.
In 2013 Helen won the Dental Care Professional poster prize at the BSPD international conference. She has also had her audit published in the British Society of Paediatric Dentistry Journal.
Helen has a passion for treating nervous patients and helping them to feel confident attending appointments and improving their oral health.
Helen enjoys seeing the results during the periodontal treatment, but the most rewarding aspect is when patients notice an improvement and feel more confident in their day to day lives.