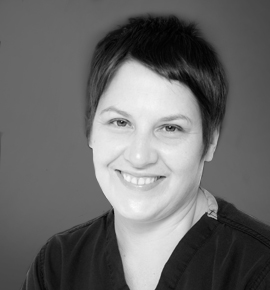 Dr Aisling Quinn
Specialist Endodontist (Root Canal Specialist)
BDS MFGDP MSc M.Endo RCSEdin
GDC No. 69571
Dr Quinn qualified as a Dentist from the Queen's University in Belfast in 1993. She then completed Diploma and Master's degrees in Endodontic Practice at The Royal London Dental Hospital. She later gained a Membership in Endodontics from the Royal College of Surgeons in Edinburgh and was accepted on to the General Dental Council's Specialist Register for Endodontics.
Alongside her work here in Tunbridge Wells, Dr Quinn is also a Specialist Endodontist at King's College Hospital, London. In this role she treats patients with complex endodontic problems and those patients who have suffered severe dental trauma injuries. She is also a member of the clinical and academic teaching team and course examiner for the post-graduate Endodontic Diploma at King's College Hospital. For several years Dr Quinn also taught Endodontics to Master's students at the Royal London Dental Hospital.
Prior to specialising in Endodontics, Dr Quinn worked in general dental practice for many years. She uses her skills, knowledge and experience to ensure that all patients receive whole-patient dental care from the diagnostic stage, to treatment planning, delivery with the latest equipment and follow-up care.
Dr Quinn does have a life beyond endodontics! She has run 5 marathons and countless half-marathons, but is now content with walking and cycling by the Kent coast.