Will I smile confidently again?
Dental Implants are a cost effective solution which have been designed for their functionality and aesthetic results. Dental implants in Kent are becoming increasingly popular as people look to fix their gappy teeth and poor smiles. The dental implants are placed into the jaw line, to replace the root of a natural tooth. A crown, bridge or denture is then attached to the titanium implant, which looks and feels just like a real tooth.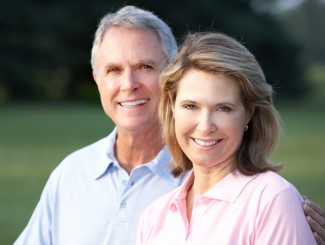 If you are looking for an aesthetic result to blend with your natural teeth, take a look at our complete dental implants service in Kent. Dental implants are ideal for people who are missing anything from one tooth, to all their teeth, though we always advise speaking with one of our trained professionals before making any decisions on the work you want done. Everyone is different and it might be that dental implants aren't the right solution for you. This service offers a range of choices for closer contouring to your gum line, through to choices in materials that can create a closer match to your natural teeth.
Your dentist will help guide you through the choices, enabling you to select the implant treatment that's right for you. Dental implants in Kent are often the right choice if you have low self-esteem or confidence issues, as they can significantly enhance your overall look, and even change the way you eat and speak, for the better. Many patients see a complete change in their way of life once they have had the dental implants fitted, as they are no longer focusing on hiding their teeth when they talk, eat or smile, and instead can focus on their daily lives, work, and having fun.
If you want to know more about dental implants in Kent, or to learn anything else about any of the services we offer here at the Centre for Aesthetic Periodontics and Implantology, then please do not hesitate to give us a call, and one of our friendly staff will be able to arrange a consultation.