What happens after dental implants surgery?
Centre for Aesthetic Periodontics and Implantology Limited is committed to caring for patients at every step when they have dental implants in Kent with us. From the beginning, we put you at the centre of our care strategy. This means that you benefit from custom-designed plans and advice.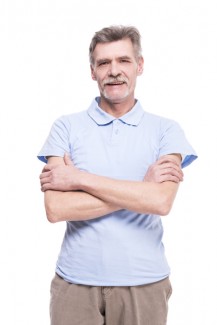 Healing
The healing process after dental implants is integral to their function. Your jawbone grows around the fixtures to secure them. This means that they move in harmony with the motion of your jaw so that you can use your new teeth seamlessly.
In order to allow this process to proceed as planned, you will need to be gentle with your implant sites initially. This entails light brushing, a soft diet and using a mouthwash as directed by your dentist.
Maintenance
Maintaining your implants is relatively easy as long as you are diligent. You can follow a normal, thorough dental hygiene routine. Centre for Aesthetic Periodontics and Implantology Limited will make follow-up appointments with you at our clinic in Kent. Dental implants are situated deep in the jaw so this might include x-rays to check that everything is as it should be.
If you see anything worrying about your gums or any remaining teeth then you should visit your Dentist without any delay. Your dental implants can be affected by things like gum disease and so you need to attend to any symptoms straight away. You also need to take care of yourself generally.
There are one or two health conditions that could present a risk to the long term health of you dental implants but your Dentist will advise you on this so that you can get in touch if you think there are any issues.