Using dental implants to boost oral and general health
Dental implants give you back so much more than just your smile. At Centre for Aesthetic Periodontics and Implantology Limited (CAPI) in Kent, our highly experienced implant team can give you back your ability to eat a healthy diet, and to enjoy life free from the problems and concerns raised by missing teeth or loose dentures.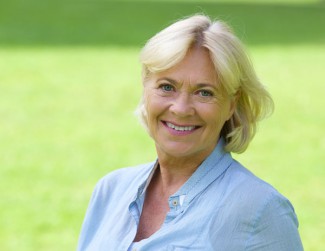 Tooth loss should always be addressed, and dental implants are one of the best ways to replace missing natural teeth. Implants are replacement tooth roots made from titanium, which are placed directly in to your jaw bone in a procedure carried out here at our Kent Dental Clinic. After a healing period, your new tooth/teeth – a single crown, a bridge, or dentures – will be attached on top.
As well as holding your teeth securely in place, dental implants also prevent your jaw bone from shrinking. When tooth roots are missing for any significant amount of time, the jaw bone will start to resorb. This changes the fit of traditional dentures and can alter the entire structure of your face, making you look old before your time.
Even if you have already experienced bone loss, the team at CAPI in Kent can help you. Your own Dentist may have told you that you are not suitable for dental implants because of low bone volume; however, we can provide a bone graft or a sinus lift in most cases, which rebuilds your bone to adequate levels to support dental implants.
Your dental implant journey will begin with a consultation with an experienced Specialist Dentist. During this appointment, your Dentist may use x-rays or CT scans to determine your current level of bone, and will also assess your general oral health.
If gum disease played a part in your tooth loss, this will need to be treated before your dental implants are placed. Our Kent Clinic also offers an extensive range of specialist periodontal services, ensuring that your implants have the maximum chance of success.
As with a natural tooth, dental implants and the new tooth/teeth attached to it need good oral hygiene. You should attend regular follow-up appointments and check-ups at our Kent Clinic.