Looking at dental implants in Kent – how do they work?
If you are missing one or more teeth and you don't like the idea of bridges and dentures, dental implants are a viable, long-lasting and durable tooth replacement alternative that can considerably enhance your smile and increase the quality of your life.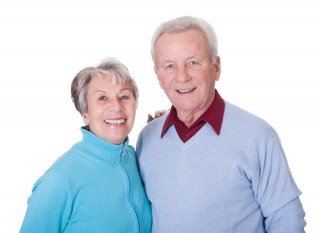 Think about how much you use your mouth and teeth on a daily basis. Wouldn't it be nice to have your missing teeth replaced by durable restorations that function as well as your natural teeth? Whatever your needs, we are happy to help you here at Centre for Aesthetic Periodontics and Implantology Limited. If you are considering dental implants in Kent, we will be by your side at every step of the treatment.
Consultation
At Centre for Aesthetic Periodontics and Implantology Limited, all of our dental implants in Kent are placed by Dr Pedja Pavlovic, a highly trained Specialist Periodontist, and are restored by Dr Bardia Valizadeh, a Specialist Prosthodontist who is devoted to high-quality patient care. During your consultation appointment, you are free to ask any questions you want and our experienced Dentists will give you an outline of what the procedure will include. You will also be guided through the benefits and risks of dental implants so that you will feel fully prepared for the process. Finally, your teeth and jawbone will be carefully examined to determine suitability. Dental implants require certain conditions for a successful outcome, but even if you are not eligible at first, additional treatment preparation (i.e. bone grafting) may be suggested.
Implant surgery
Dental implant surgery is a relatively simple procedure and does not involve pain or discomfort. Although the procedure includes a local anaesthetic, nervous patients can also have various types of sedation, such as oral sedation or intravenous sedation.
Your Dentists will insert the dental implants according to the treatment plan drawn up from the thorough examination carried out during your consultation. The implants will be placed in the best possible positions to ensure your new teeth function with the same strength as normal teeth. Once healing is complete, you will be called back to our Kent Dental Practice to have your permanent teeth attached to your dental implants.
Get in touch
To learn more about dental implants in Kent, contact us today.