How dental implants can give you back your joy for life following tooth loss
Choosing dental implants to replace your missing teeth is a three-way investment: in your smile, your health, and your future. The Centre for Aesthetic Periodontics and Implantology Ltd (CAPI) in Kent offers a full spectrum of implant-based treatments, which can be used to replace anything from one to all of your natural teeth.
Dental implants are the only method of replacing the tooth roots, which is important for two reasons: first and most obviously to keep your new teeth secure and functional, and secondly to maintain bone volume.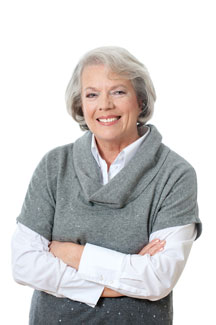 The jaw bone begins to resorb (shrink) when one or more teeth are missing, which can cause the fit of traditional dentures to alter (many people do not realise that it is often their facial structure and not their dentures that have changed). This can create difficulty with eating and speaking, and can also affect confidence.
Because dental implants are artificial tooth roots that are made from titanium, they stop bone loss from happening, instead encouraging the growth of new bone material and blood cells up around the implants, creating a strength that is very similar to that of a natural tooth root.
Kent dental implants
At our Kent dental clinic, all of our dental implants are placed by Dr Pedja Pavlovic, our Specialist Periodontist. Once the integration and healing period is complete, your implants will be restored (loaded with new teeth that both look and act like the real thing) by our Specialist Prosthodontist, Dr Bardia Valizadeh.
After your dental implants have been placed and restored at our Kent dental clinic, you can look forward to a renewed joy for life, free from the shackles of badly fitting dentures. You will be able to eat what you like, as well as speaking and smiling with confidence.
The dental implants and new teeth fitted at CAPI Ltd in Kent are designed to last for the long-term – perhaps even for life, with good dental hygiene and aftercare.