Dental implants: treatment options for patients with bone loss
Dental implants are a popular method of replacing lost teeth. Centre for Aesthetic Periodontics and Implantology Limited (CAPI) in Kent, provide advanced dental implant solutions, including those designed for patients who have already experienced some degree of resorption of the jaw bone.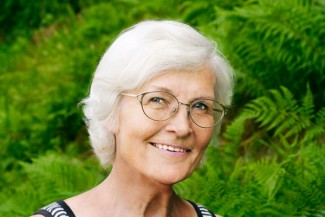 Loss of bone (when the jaw bone shrinks/resorbs) is one of the lesser-known side-effects of tooth loss. It is the primary reason, alongside receding gum tissue, behind traditional dentures becoming loose. Some Dentists still view low bone volume as a barrier to treatment with dental implants. However, CAPI in Kent can treat even complex cases, so if you have been refused implant treatment by your own Dentist for this reason, you should ask to be referred to our Kent Clinic for a second opinion.
All dental implant placements at CAPI in Kent are carried out by Dr Pedja Pavlovic, who is a Specialist Periodontist with a special interest in implantology, whilst the new teeth attached to the dental implants are created by Dr Bardia Valizadeh or Dr Anna Pergamalian, our Specialist Prosthodontists.
For patients who lack bone volume, a bone graft can be performed prior to the placement of dental implants. This will bulk up the area where your dental implants are to be placed, using either your own bone tissue from elsewhere in your mouth or a bone substitute. Whichever option is chosen, the new material will mesh seamlessly into the jaw bone and blood vessels.
If you are lacking bone in the upper jaw, Dr Pavlovic may perform a sinus lift. This procedure utilises the sinus cavity, which Dr Pavlovic packs with bone grafting material. Both bone grafts and sinus lifts are able to be carried out at our Kent clinic.
Dental implants are made from titanium, which is osteoconductive – supportive of bone growth. This will help ensure that once your implants have been placed and a denture, crown, or bridge attached, your new teeth will stay firmly in place, providing natural function and appearance.