A guide to treatment with dental implants for nervous patients
Dental implants are an excellent method of replacing missing teeth and restoring a healthy and happy smile. At Centre for Aesthetic Periodontics and Implantology Limited (CAPI) in Kent, all of our implant surgery is carried out by Dr Pedja Pavlovic, our Specialist Periodontist with a special interest in implantology, whilst restorations (new teeth) are created by Specialist Prosthodontist, Dr Bardia Valizadeh.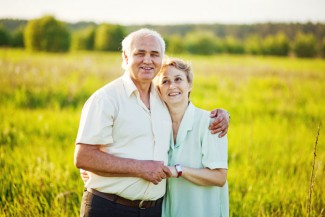 Most patients with missing teeth are suitable for treatment with dental implants, regardless of what has caused their tooth loss. Underlying gum disease will have to be treated first, because dental implants should be placed in a healthy mouth to ensure their chances of success.
CAPI Ltd in Kent offers a full range of periodontal (gum) treatments from one of the leading Gum Specialists in the UK. Getting you back to good oral health will be your Dentist's first priority, after which your dental implant treatment can begin.
Many patients who are suffering from advanced periodontal disease and/or tooth loss have ended up in this unfortunate position because they are scared of the Dentist. At our Kent Dental Clinic we understand and empathise with the needs of nervous dental patients – but we do not believe that fear has to be a barrier to treatment in 2016.
We use state-of-the-art equipment and the latest proven techniques at CAPI Ltd in Kent, and many patients who haven't visited the Dentist in decades are pleasantly surprised by the advances that have been made, which make the majority of modern dental procedures pain-free.
For those who need a little extra help to relax, we can place dental implants under conscious sedation. This does not mean you will be asleep, so you will still be able to cooperate with your Dentist, but you will be in a deep state of relaxation, free from fear and pain.
Our Kent Clinic offers both oral and intravenous sedation. The latter option is provided by a fully-qualified Anaesthetist, who will monitor you at all stages of your dental implant surgery. Most people who have treatment under intravenous sedation remember little about the experience afterwards.