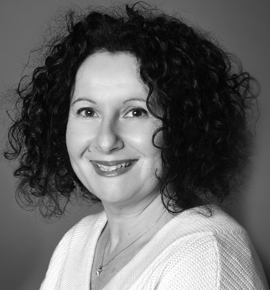 Annie Gill
Nutritional Therapist
BA Hons Dip NT CNM, bANT, CNHC, ANP
Annie qualified as a Nutritional Therapist in 2017 from the College of Naturopathic Medicine.
Nutrition and food have been a passion for Annie and she has always been a keen home cook for her busy family. It was in 2001 when Annie moved to Manhattan, New York that she became aware of food-associated illnesses. New York was leading the way in alternative therapies including Nutritional Therapy. Alternative diet options to respond to health conditions such as following a gluten free, dairy free, vegan or ketogenic diet was becoming mainstream on the East and West coast of the USA but not so much back in the UK. Over the past 5 years the UK has seen a seismic shift towards alternative food options. Demystifying these alternatives has been key to Annie's approach to Nutritional Therapy.
Identifying links with nutrient imbalance and Gut Health status plays an important role in systemic health conditions. Annie considers the body's health status holistically, identifying imbalances and linking them to underlying health conditions.
Dr. Pavlovic
Health concerns are now being linked to poor diet and unhealthy lifestyle choices and I believe it is becoming impossible to ignore its relevance, if not its necessity to become consciously responsible for one's diet in order to establish optimum health status.
Annie Gill
Conditions Annie Gill Supports:
Dental Health: Gingivitis, periodontitis, halitosis, candida albicans, cold sores, chronic inflammation
Digestion: IBS – diarrhea or constipation, bloating, IBD and coeliac disease
Weight Management: Under/overweight, type 2 diabetes and cravings
Allergies: Allergies, hay-fever and food Intolerances
Nervous System: Migraines, headaches, insomnia
Endocrine and Hormones: Adrenal fatigue, stress, thyroid dysfunction
Reproductive: PCOS, endometriosis, fertility, PMS, menopause
Musculoskeletal: Arthritis, joint inflammation, cramping and sports nutrition
Immunity: Frequent colds, asthma, cold sores
Skin Issues: Acne, fungal infections, rosacea and eczema