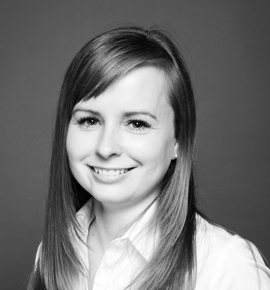 Polly Chanloun
Practice Manager (on maternity leave)
National Certificate NEBDN 2008
Level 4 Professional Diploma in Dental Practice Management, March 2014.
GDC No. 167434
Polly started her career as a Dental Nurse, she qualified from Guy's Hospital with Distinction in 2007. Polly joined the Practice in 2010 when her career led her to become Dr Pavlovic's surgical nurse.
In May 2013 Polly was promoted to Practice Manager, a role which she thoroughly enjoys. She has since completed the Level 4 Professional Diploma in Dental Practice Management.
It is Polly's job to make sure that our Practice runs seamlessly and that both patients and staff are happy. She is passionate about ensuring that every patient receives exceptional care.